Back in 1968, a 27-year old Rev. Jesse Jackson lead the Black Christmas Parade in Chicago, Il. The intent of the Black Christmas Parade was to encourage the Black community to spend their holiday dollars buying items from Black-owned businesses. Whew Chyle, if there was ever a time to tap into the energy of our elders and ancestors, it would be now.
The Black Christmas Parade was part of a campaign from Operation Breadbasket, a program started by the Southern Christian Leadership Conference in 1962. Jackson was appointed Operation Breadbasket's national program director by Dr. Martin Luther King, Jr. in 1967. After King was assassinated in 1968, Jackson pushed forward with the Black Christmas Parade in Chicago.
A simple principle guided Operation Breadbasket: "If you respect my dollar, you must respect my person."
It is noted that that Operation Breadbasket resulted in $57 million into Chicago's Black community through the creation of partnerships that hired Black people as well as getting Black-owned products on the shelves of retailers.
Chicago was not alone in uplifting the Black community through maximizing Black dollars, especially during the holiday season.
In late November 1968, the Black Solidarity Committee for Community Improvement sponsored the Black Christmas Parade in Durham, NC. A Black Santa stood tall and proud on a white float, symbolizing unity and success for mobilizing a boycott of White downtown business during the holiday season.
Known as the Selective Buying Campaign, this boycott began in July 1968, placing many White business on a "Do Not Patronize" list in order to pressure the "merchants association and chamber of commerce to put clout behind the committee's demands for change in welfare, housing, and employment practices in Durham."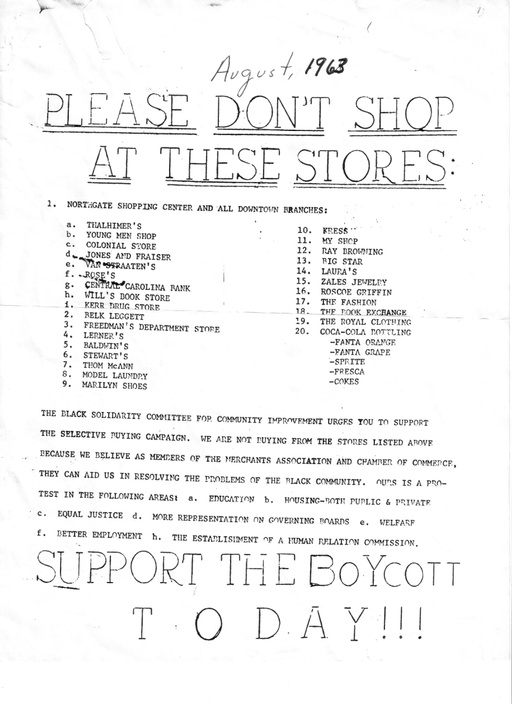 The boycott was made possible due to the cooperation of the Black community who "bought goods from local churches that set up "shopping centers" in their basements, and took other measures to avoid purchasing from any store on the boycott list." The boycott led to a 15-20% reduction of sales of targeted businesses.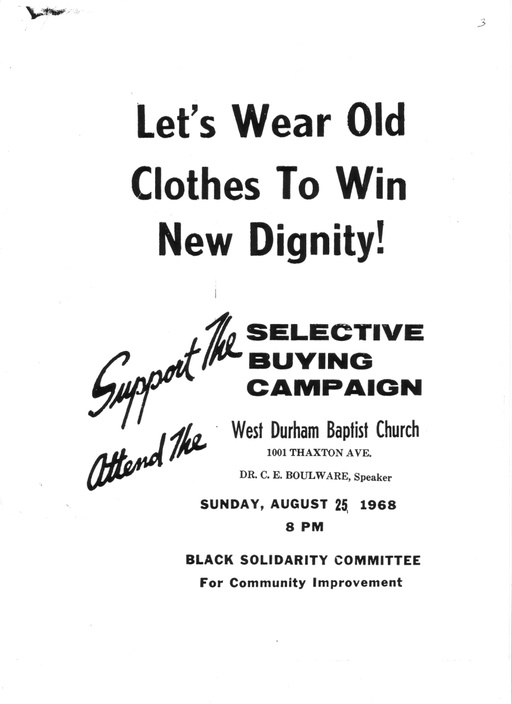 And they say boycotts don't work. Tuh.
Black dollars are strong, that is why they fight so hard for them. Hopefully we can take a lesson from our past so that we can reinvest into our own communities. We are all we got and until we start acting like it, change will never come.
Happy Holidays!