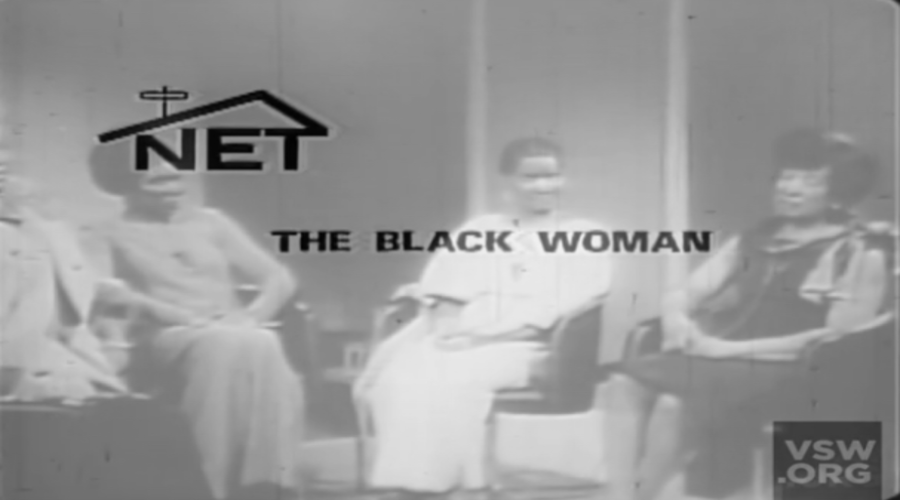 Since March is Women's History Month, this post is dedicated to the Mother Civilization, the Alpha and the Omega, Queen Muva herself: The Black Woman. All hail the Queen.
On December 28, 1970, the Stan Lathan directed 28th episode of Black Journal aired on WNET – New York. This episode was devoted to and titled The Black Woman. The show Black Journal "began as a monthly series produced for, about, and – to a large extent – by black Americans, which used the magazine format to report on relevant issues to black Americans. The show switched to a half-hour weekly format that focused on one issue per week, with a brief segment on black news called "Grapevine."
Black Journal's 28th episode was hosted by journalist Tony Brown and featured poet Nikki Giovanni interviewing icon Lena Horne, singer Roberta Flack, choreographer Loretta Abbott, an interview with Rev. Albert Cleage, and a panel discussion of six prominent Black women discuss the role of the Black woman in today's (1970's) society. Panelists include Culinary griot VertaMae Grosvenor, NAACP Legal Defense lawyer Jean Fairfax, Martha Davis of the United Harlem Drug Fighters; Metromedia Television correspondent Marion-Etoile Watson, Activist Amina Baraka (Mrs. LeRoi Jones); and NBS's Positively Black host Joan Harris.
View this post on Instagram
Listen to Black women. Take call to action from Black women. Respect Black women. Empower Black women. Trust Black women. Support Black women. Love Black women.
Pour all of these things and more into Black women so that our love and magic can continue to overflow into our men, our children, and our communities.  I love us.
The End.