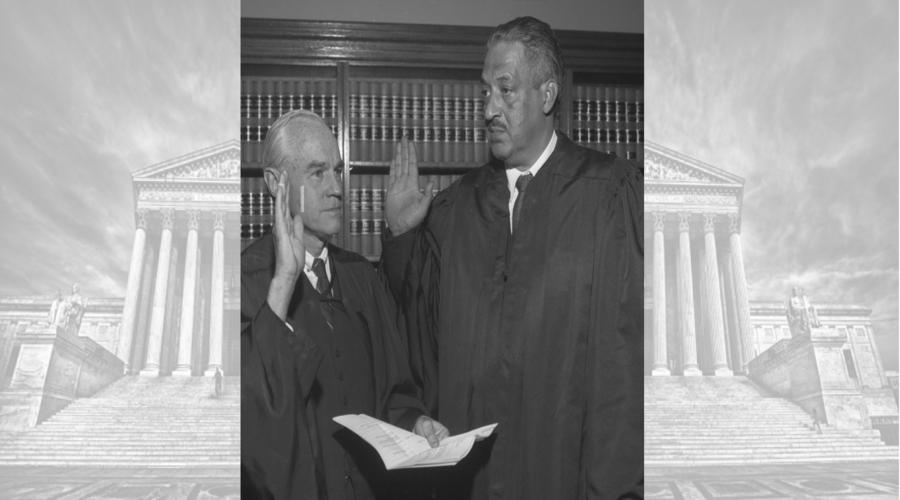 American Democracy is in shambles. I do not think this is a bad thing (will get in to that in a later post). The death of Supreme Court Justice Ruth Bader Ginsburg, the modern day Susan B. Anthony, has left a void in the Supreme Court that President Pumpkin Spice, and his pet turtle Mitch McConnell, are racing to fill before the November 3, 2020 Presidential election.
A note on RBG because I mentally checked out when her death was announced. Though we mourn the dead, I was troubled with this holier-than-though picture we painted for RBG. Make no mistake, RBG was not an ally by any means. She was an advocate for women rights, white women, which is why she and Susan B. Anthony have so much in common. RBG only had one Black law clerk her entire time she served as a justice beginning in 1993. And let's not forget her tone-deaf  head-ass comments about Colin Kaepernick's Take A Knee protest. She was not a friend to the movement at all and that should be noted in her legacy. I digress….
Rewinding back to the "before" time, Thurgood Marshall made history being sworn in as the first Black Supreme Court justice. He was nominated to the court by President Lyndon B. Johnson. Born July 2, 1908, Thurgood Marshall, who was the great-grandson of slaves, was crucial in ending legal segregation in this country. Marshall, a HBCU graduate of Lincoln University and Howard University School of Law (HU! You KNOW), and member of Alpha Phi Alpha Fraternity, Inc (first intercollegiate historically Black Greek-lettered fraternity) , he served as counsel to the NAACP, winning numerous cases ending racial segregation. Aside from being the first Black Supreme Court Justice, Marshall also made history as the first Black Solicitor General in 1965. Marshall's most notable case was his Brown vs. Board of Education Supreme Court victory in 1954.
Fun Facts:
Marshall's history-making journey was not without its racially motivated bumps. "Although the Senate confirmed Marshall twice before, some senators were reluctant to confirm a "judicial activist" to the court. During his confirmation hearings held on July 13, 14, 18, 19 and 24, Senators asked Marshall an unprecedented 571 questions about his past cases."
"I am greatly honored by the appointment and its confirmation. Let me take this opportunity to reaffirm my deep faith in this nation and its people, and to pledge that I shall ever be mindful of my obligation to the Constitution and to the goal of equal justice under law." – Thurgood Marshall after his Supreme Court confirmation.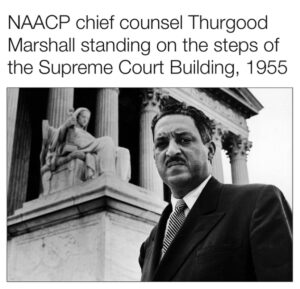 Marshall went on to serve on the nation's highest court until 1991. He died in 1993 at age 84.
Since Marshall's death, only one other Black person has served on the Supreme Court…but Uncle Ruckus don't count because he is skinfolk and not kinfolk. And what is most disheartening is that he was chosen to replace Thurgood Marshall.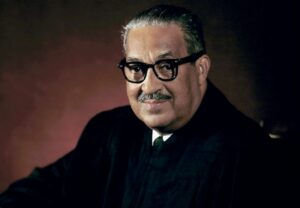 So as we stand here in the midst of history being written and America closing the loop on its white, nationalist, christian Supreme Court takeover, lets bask in the Black Excellence glory that is the life and legacy of Thurgood Marshall, whose life's work proves that not all heroes wear capes.
Salute!
View this post on Instagram