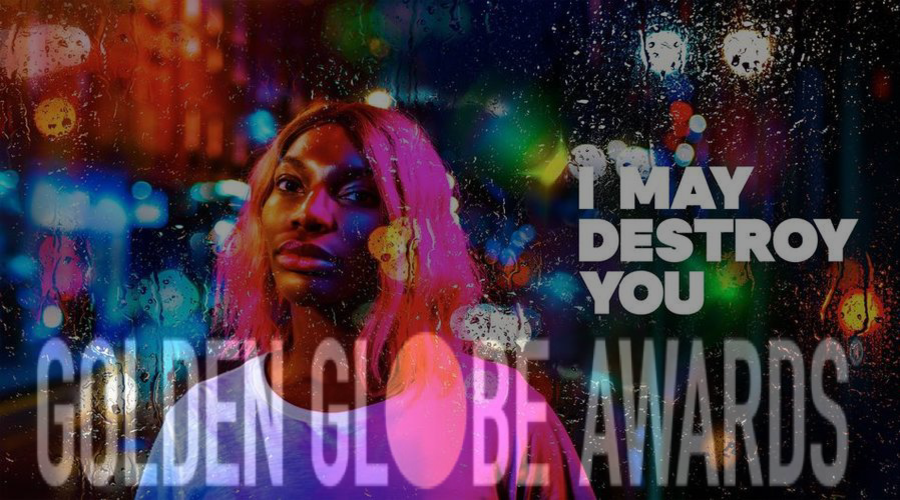 Tonight is the Golden Globes, an awards show I don't think I've ever really watched. In fact, I haven't watched a "mainstream" awards show in years. Why? Because most of them are bull shit and every year we have to relive how Black talent is constantly overlooked for mediocre white hype. Whether it be the Grammys, the Oscars, the Emmys, or the Golden Globes, may this be the last year Black folks get in our feelings about being overlooked because this will be the last year we give validation to these white institutions that were created to celebrate whiteness in the entertainment. Stop wasting energy asking for inclusion in spaces that were designed to exclude us.
Which brings me to Michaela Coel's I May Destroy You, a show about sexual assault, based on her own personal experience, that was one of theeeee most important shows of our time. I do not have a bad thing to say about this show except the reality of the subject matter which forced us to reflect on the various ways men and women violate one another and how we can do better in navigating through personal and sexual relationships. It also highlighted ways in which the violated can become a violator and how both men and women cope with these issues.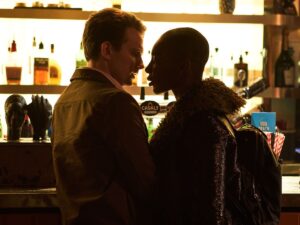 I May Destroy You forced us to dig deep into our consciousness through a well acted, directed, written, produced, and scored medium that made us laugh as much as it made us uncomfortable. It was one of the most talked about show when it aired, generating a much needed conversation among the masses and yet when it came time to give Micaela Coel her flowers…crickets. Make it make sense?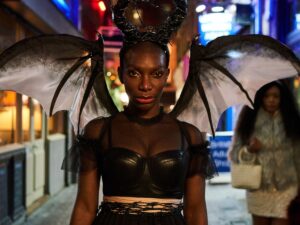 Well, it makes perfect sense considering that there is no snub if there was never any real attempt to acknowledge the work of Black entertainers. Since their inception, these award shows were created to operate in a "whites only" space. The Golden Globes have been around since 1944. Since then, it has only had the following:
Only four of the 42 Black Actors/Actresses nominated for Best Performance in a Motion Picture Drama have won
Only three of the 21 Black Actors/Actresses nominated for Best Performance in a Motion Picture Comedy or Musical have won
Only 10 of the 39 Black Actors/Actresses nominated for Best Performance by a Supporting Actor in a Motion Picture Drama have won
Only six have been nominated and ZERO wins for Best Director who is Black, the first coming in 1990 with Spike Lee's Do The Right Thing
Only five have been nominated and ZERO wins for Best Screenplay for Black screenwriters
Only one of the six nominations for Best Original Score by Black composers have won and that was Issac Hayes for Shaft in 1972
Only four of the 20 nominations for  Best Performance by a Black Actor/Actress in a Television Drama Series have won. Sterling K. Brown was the first Black actor to win in 2018.
Only eight of the 43 nominations for Best Performance by a Black Actor/Actress in a Television Comedy or Musical Series have won
Only four of the 25 nominations for Best Performance by an Black Actor/Actress in a Television Supporting role have won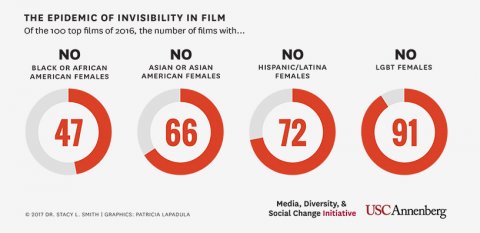 The numbers are even more abysmal when it comes to Latino, Asian, and other non-White actors, writers, producers, and directors. These statistics perpetuate negative stereotypes that Black and POCs are not as talented because we are not recognized in the same manner, which is utter bullshit!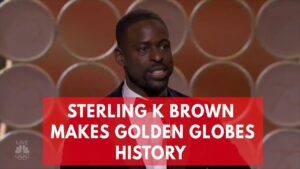 In addition, there is ridiculous back-patting that comes from these institutions who feel proud when they FINALLY award its "first Black (insert category)" as if that is progress, and then go another 30-40 years without any other acknowledgment.
Halle Berry even referred to her 2002 Oscar win for Monster's Ball "meaningless" because she still stands as the sole Black winner for Best Actress in a Leading Role. A moment that was viewed as a "door-opener" for Black actresses closed quickly. So much so that even having the "Academy Award Winner" prefix before Halle's name doesn't seem to be landing her roles that would allow her to compete again.
The Oscars aren't so white. The entertainment industry as a whole is so white. So it is teetering on annoying when Black celebrities contradict themselves by saying that these institutions are racist when snubbed but then celebrate when nominated. What you mad for? What happened to fuck them?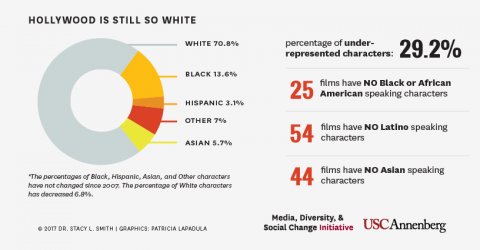 And it's not 100% our faults. Black people have been miseducated in finding value in white institutions over our own. Before it was cool to be Black, Black celebrities used to snub our own awards because they weren't seen as credible. We knew the biggest Black stars wouldn't show up for our own awards because we allowed conditioning to brainwash us into anti-Black behavior. We looked down on our own while proudly propping up these institutions that marginalized us. Grammy nominated had a better ring than Soul Train Awards nominated. Soul Train! WE SHITTED ON SOUL TRAIN! That should have been the HIGHEST honor.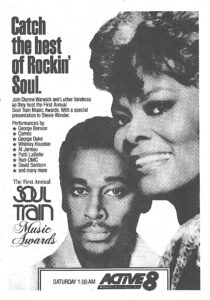 Being a BET Awards, NAACP Awards, Soul Train Awards, and the likes, should open doors in the same manner as Golden Globe/Oscar/Grammy nominated. But it is up to us to remove our value from those white spaces and reassign it to our own. This is how integration should work. Where we are able to occupy space anywhere but do not step on our own in order to occupy the space of others. This is similar to how generation after generation of Black children were discouraged from attending HBCUs thinking that they will not have the same opportunities as they would if they attended white universities. Fuck that.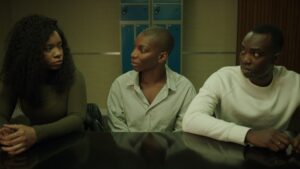 But back to I May Destroy You. Seriously, whose cereal did Michaela Coel piss in? Why is sis's talent constantly overlooked? Not only should I May Destroy You be leading the award show pack, its co-stars should too.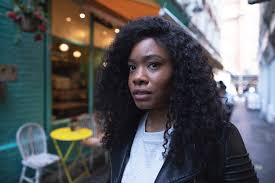 I can not remember loving and relating to a character as quickly as I did Terry (played by Wereuche Opia). Terry was the ultimate homegirl. "Your birth is my birth. Your death is my death".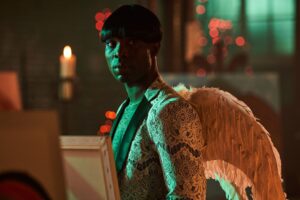 And Kwame (played by Paapa Essiedu)…what did we do to deserve such a well thought out, well acted character? Not to mention the actors who played Arabella and Terry in high school… *insert chefs kiss*.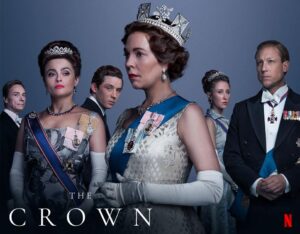 Did the Crown deserve 50-11 nominations? No. Did Jurnee Smollett deserve a Best Actress nomination for her role in Lovecraft Country? Hell Yes! But white folks love them some Royals. The only thing they love more is celebrating whiteness, and that is what tonight and every other white award show is about.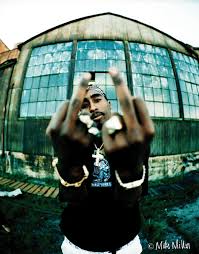 So Black people, stop bitching about not being recognized. Stop giving them our time and energy and start valuing and uplifting our own institutions. Hopefully we will right those wrongs by acknowledge and celebrating our own. And hopefully we show up to accept said acknowledgment. We are all we got. I am rooting for everybody Black. Periodt.