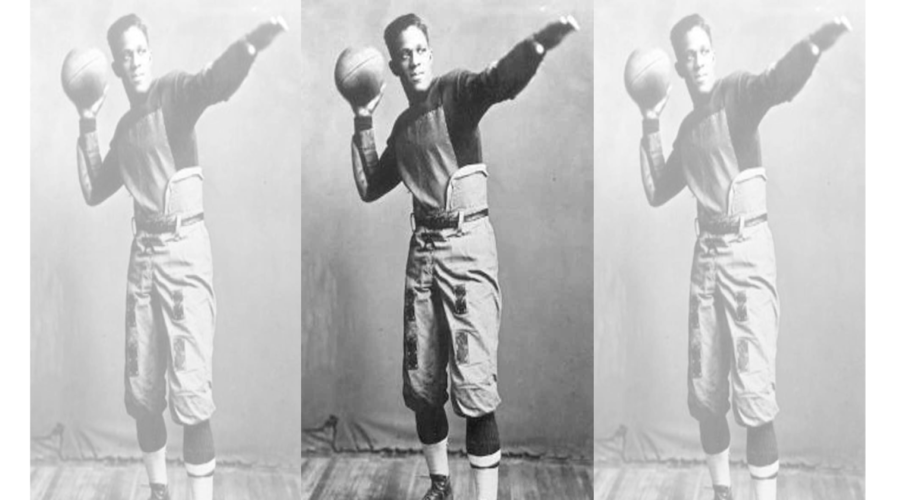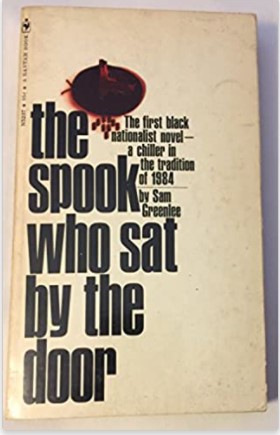 I just started reading "The Spook Who Sat by the Door" by  Sam Greenlee. I'm at the part where Freeman bussed Calhoun's ass in judo for essentially wasting Freeman's time by underestimating him, going on to defy every obstacle designed to prove Black people were inferior to their white counterparts.
Anyhow, in reading this book I couldn't help but be reminded about a similar story I read recently about Fritz Pollard, the NFL's first Black Head Coach. He is actually a lot of firsts. We will get to that in a min.
Note: At the time of Pollard's professional football career, the league was known as the American Professional Football Association, which later changed its name to the National Football League (NFL). So what we aren't gonna do is argue semantics. Mkay?
Reading that article made me want to dig a little bit deeper into Pollard's story.
Born in a white suburb of Chicago in 1894, Fritz Pollard was skilled in navigating in unwelcoming and hostel spaces created in the predominantly white world. And then he learned how to be dominate in it. His government name was Fredrick Douglass Pollard. He went by Fritz but was also known as the Human Tornado. He lived to see 92 springs.
In 1915, during his freshman season at Brown University, Pollard led his team to the Rose Bowl, becoming the FIRST Black player to play in the Rose Bowl (1916). That same year Pollard also set a world record in low hurdles on the track team for Brown University. Did I forget to mention he also ran track? My bad. He was also the first Black Player in the backfield to be named to Walter Camp's All American.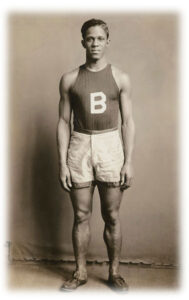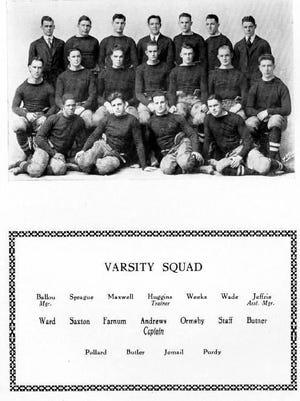 In 1919, Pollard started a head coaching job at Lincoln University AND turned pro, playing for the Akron (OH) Pros…following his service in WWI. Pollard helped lead the Akron Pros to an undefeated season, winning the league's first championship. Can you imagine being his kids and grandkids, tryna run excuses by him about why you can't do something. Yes you can, because this man is amazing!
Pollard was the second Black player in the league. The first was Bobby Marshall in 1920. At the time, Bobby Marshall was a Minneapolis lawyer and the state's grain commissioner when he went on to make history as the leagues first Black player.  From 1920-1924 Marshall played for the Rock Island Independents, the Minneapolis Marines, and the Duluth Kelleys.
Now let's set the backdrop:
The country was a tinderbox of tension as it recovered from the Spanish flu pandemic of 1918 and the end of World War I. Black workers were migrating from the South in search of better jobs and more racial equality for their contributions to the war efforts. And Black men were being lynched, including three in Duluth on June 15, 1920.
Marshall and Pollard faced extreme racism from fans and opposing teams. They would literally try and beat the shit out of Pollard and Marshall. Hit them in ways they never would their white counterparts. That is what got me thinking about Freeman's fight with Calhoun. Pollard "would dress in the Akron owner's nearby cigar store and often be driven by car to midfield moments before kickoff to avoid bottles being thrown at him".
"But still, like air, I'll rise."  – Maya Angelou
In 1921, while still playing for the Akron Pros, Pollard also became its new coach, making him the first Black head coach in the league.
Even though Pollard was a running back, he somehow also managed to become the league's first Black quarterback in 1923.
Fritz Pollard was only 5′ 9″.
Pollard went on to recruiting prominent Black players into the league.
Pollard organized the league's first interracial all-star game in 1922. Pollard went on to recruit Black players to the league however, in 1926, Pollard and EVERY other Black player (there were nine at the time) were removed from the league. The league went on for 12 years without a single Black player.
Pollard also promoted interracial football by organizing an all-star Black team (Chicago Blackhawks) and coached the all-Black New York Brown Bombers.
Pollard went on to found the first Black investment firm, F.D. Pollard and Co, established the first weekly Black tabloid, the New York Independent News, managed a movie studio in Harlem, founded a coal company, and worked as a booking agent for Black theatrical talent in white clubs.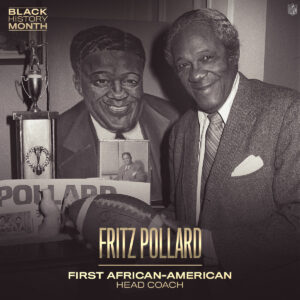 In 1921 the NFL had one Black NFL head coach. One hundred years later the NFL can take pride and ownership in improving that number by 100% because now there are *drumroll please* TWO Black coaches.
Of the 31 team owners – the Packers are owned by the Green Bay community – all but one is white. When the Browns hired Andrew Berry this week, he doubled the number of black general managers. To two.

There are only four minority head coaches and, despite the many openings, only one minority has been hired in each of the past three years.
Seventy percent of NFL players are Black and yet the league only has two Black GMs, two Black coaches, and ZERO Black owners.
I have said it before and I will say it again: This is not our ancestors' wildest dreams.
One can choose to overlook history in order to continue enjoying the conveniences that the NFL brings them. But please remember that the world does not stop moving just because you have opted to keep your head in the sand. The facts speak for themselves. Are you ready to feel uncomfortable?
Fuck the NFL! Happy Sunday.