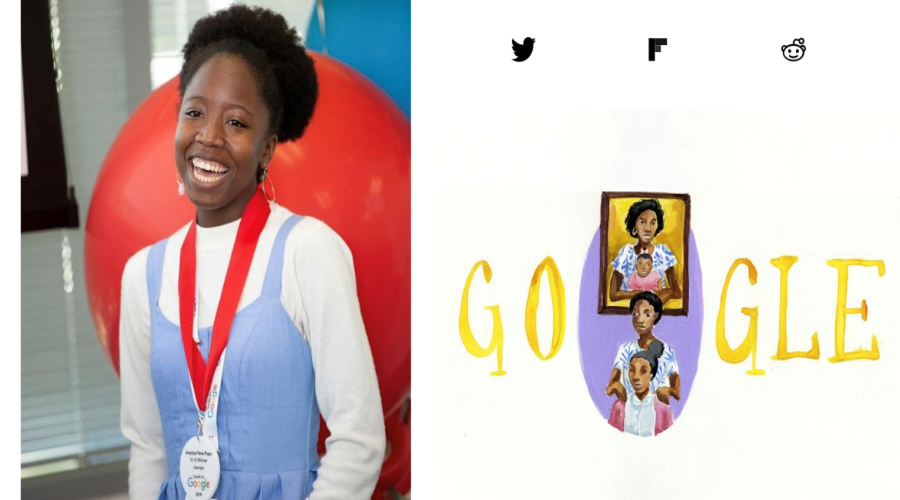 That ain't nothing but Black Girl Magic! Arantza Peña Popo, a teen from Lithonia, GA, won the 2019 Doodle For Google contest, beating out over 200,000 submissions. Her piece, titled: "Once You Get It, You Give It Back" debuted on the Google's homepage on Aug 13, 2019 (EST). "In her words, the Doodle depicts "a framed picture of my mother carrying me as a baby (a real picture in my house) and below the picture is me, caring for her when she's older in the future."
How beautiful.
This is Village Mentality. We need more of this! Congrats Arantza Peña Popo! She won a $30,000 college scholarship, which she will be using when she starts the University Of California (USC) in the fall. Your future is looking as bright as your smile, Queen.
Click here for more on Arantza Peña Popo's amazing story!