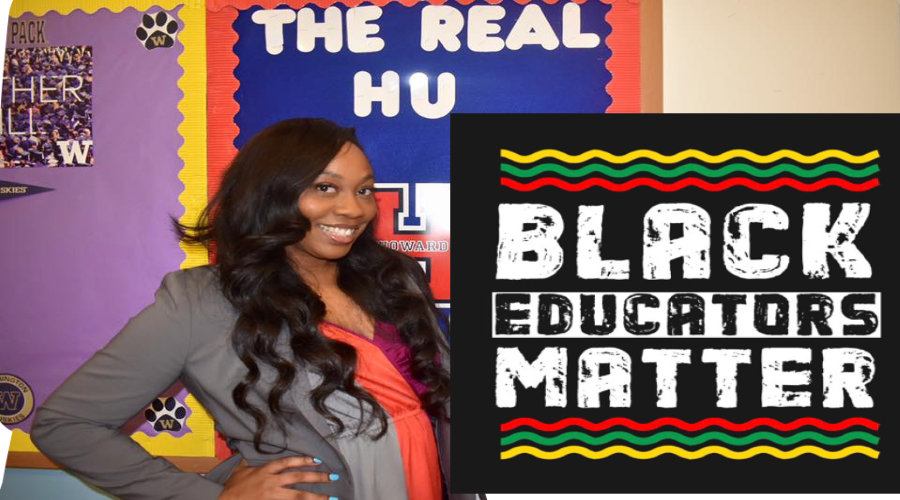 Back to School season is in full swing so Black Like Vanilla wanted to take this opportunity to highlight Black people working in education with our "Black to School" spotlight, highlighting all of those hard working black teachers, professors, administrators, counselors, and so on, who play such a crucial role in developing our future generations. We see you! We appreciate you! We support you!
Today we acknowledge Diana Smith, a kindergarten teacher at Friendship Public Charter School – Southeast Campus, in Washington, DC. Diana has been in education for six years and has spent the last three and a half years teaching kindergarten. Diana is a Washington, DC native who graduated from Howard University (HU! YOU KNOW).
Diana's greatest reward in working in education is being constantly reminded that she is a role model.  "I teach in the same neighborhood in which I grew up.  I recently purchased my 1st home in the same neighborhood.  My reward is knowing that my babies can see me walking to and from work or shopping in their same grocery stores as them.  When they see me, they know I am their equal.  I once was the same little girl.  My reward is knowing that I am a constant reminder that you can be from Southside, go to College in the same city and continue to live in the same neighborhood and not be what the stereotypes are said about us on the news.", said Diana.
Challenges Diana has faced in education is staying motivated to keep working within her field. Diana teaches in one of the toughest and poorest neighborhoods in her city. "I teach in an area where the babies are often forgotten about or not even thought of.  It's challenging to continue because the Southside of town always get the end of the stick.  There's never enough funding for us.  Never enough passionate teachers.  There's so many folks that come on this side to teach just to advance their careers on the backs of these poor brown babies.  It's frustrating to continue to work in an industry where my babies are automatically written off because of their zip code."
Diana stays motivated to continue her work by recognizing the important role she plays in each child whose life she touches. Her lasting impression is for "all my babies to know that if no one else loves them in this world, Ms Smith does. I want them to always remember what I've said to them from day one: They have a voice in this world and it matters."
Thank you Diana for your selflessness, sacrifice, and dedication. I am sure those children will remember you and the impact you made in their lives as they grow up. They are so lucky to have you!
If you are not aware, most teachers come out of their pockets for school supplies. Click HERE if you would liketo help Diana purchase supplies for her classroom.
If you would like to nominate someone for our "Black To School" spotlight, please email black[email protected]. Subject line: Black To School Spotlight.