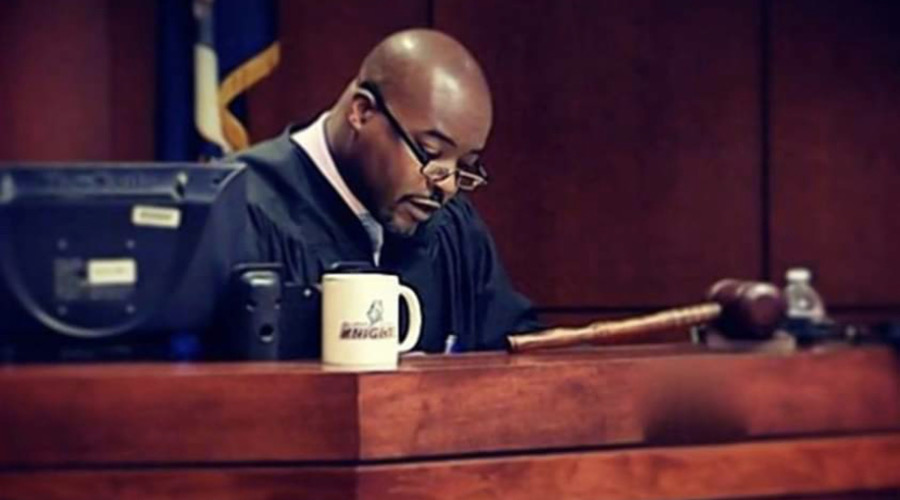 Guest Contributor: Dwann Brown, Humorist and Advocate.
Judge Oluwole "Olu" A. Stevens is everything we want in a judge.  He's unbiased, honest, and gives Black suspects a fair chance. Judge Stevens was appointed a circuit court judge in Jefferson County, Kentucky on July 1, 2009. He was one of three Black judges to receive appointments from Governor Steve Beshear.  He was elected by voters in November 2010 and re-elected in 2014, winning an eight-year term that ends on January 1, 2023. Judge Stevens received his B.A. from Morehouse College, his J.D. from George Washington Law School and is a Past President of the Louisville Bar Association, Past President of the Louisville Bar Foundation, and is an original and current member of the Chief Justice's Commission on Racial Fairness.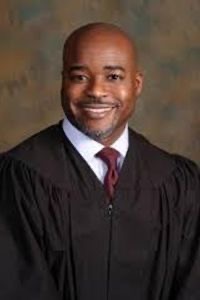 Judge Stevens has a reputation of doing everything he can possibly do to piss off white people.  He provides fair trials for black citizens, which shouldn't piss anyone off but hey, this IS America.  Judge Stevens first made national headlines in November 2014 when he dismissed a Jury panel of 40 white people and 1 black person.  Judge Stevens honored a black Public Defenders request to dismiss the jury pool because his client could not receive a fair trail.  That move set off a chain of events leading to Judge Stevens being suspended without pay for 90 days.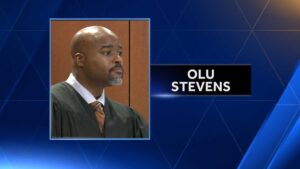 Judge Stevens dismissed another jury panel in 2015 for the same reason. Top Prosecutor Tom Wine challenged the decision asking the Kentucky Supreme Court if Judge Stevens had the power to do so.  He even tried to get Judge Stevens removed off criminal cases.
Both sides took the battle to social media before going into mediation.  They agreed to stop making public comments.  Judge Stevens later posted a comment on Facebook saying "Their goal became taking my position in order to Silence me." He made another Facebook post saying "Silence will not make the problem go away. It will only worsen it."  Judge Stevens plead guilty and was suspended for 90 days. This is how you know Judge Stevens is a real one.  He got suspended in real life for telling the truth.  His suspension came at a much higher cost than being suspended for telling the truth on Facebook.  Black America rallied around judge Stevens raising $17,450 in a GoFundMe campaign set up by Melanoid Nation.
Judge Stevens once sentenced a white man to a 60 day jail sentence for using a racial slur in his courtroom stating,"You don't speak those words in here. And that word particularly, you don't use that word. I'm going to give you 60 days for having used that word."  Now you're starting to understand why this man turns white people pink in the Louisville area.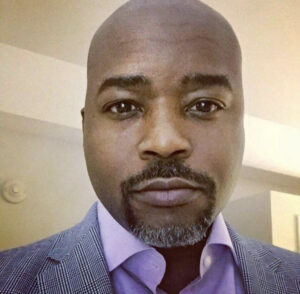 Judge Stevens began receiving death threats in 2015, after rebuking victims of "an armed robbery for "fostering" the views of their 5-year-old daughter, whom they said was still scared of black men after two African Americans had held the family at gunpoint".
Judge Stevens was in the news recently because of his decision to dismiss charges against Kenneth Walker, boyfriend of Breonna Taylor, who was shot and killed by Louisville Metro Police Department while she sleep during a "no knock" warrant raid. Taylor did not have any warrants.  The address for the warrant was for an address on the other side of town.  Walker defended Taylor to the best of his ability.  Walker exercised his 2nd amendment right in an act of self defense which Judge Stevens upheld.
"We are also grateful to Judge (Olu) Stevens, who had the courage to release Walker on home incarceration before the case went viral."

-Rob Eggert, Walker's attorney
The move was controversial because a Black man actually got off for shooting a cop. You would think this was the first time they ever saw a brotha get bail for shooting a cop since  way back when 2Pac got off scot-free after shooting two white off-duty police officers in 1993.  Even though the police union protested the decision, Judge Stevens signed the Motion to dismiss the case on May 26, 2020.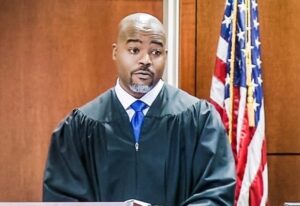 Judge Olu Stevens is the face of true justice. We must protect this man at all costs.  Black judges need to be protected. Judge Sheila Abdus-Salaam, the first Black woman to serve on New York state's highest court body was found dead in the Hudson River in 2017. (BLV Editor's Note: To this day, this case does not sit right with me. None of it.) She had a reputation of challenging evidence submitted by the NYPD.  Her death was ruled a suicide. Her husband challenged the speculation of suicide stating that anyone who "knew her well do not believe that these unfounded conclusions have any basis in reality."
Salute to Judge Ole Stevens.  A Morehouse undergrad with a Doctorate in being a real NEGUS.