As Covid-19 (coronavirus) lock downs/quarantines get into gear, one might find themselves with a lot of time on their hands. Especially since the NCAA cancelled March Madness, the annual college basketball tournament. Typically, fans would fill out brackets noting all the teams in the tournament and the path they have to follow to get to the Final Four and the championship game.
Since it's cancelled, we might as well fill a sliver of that time filling out Black Like Vanilla's Black TV Shows March Madness Bracket. All you have to do is pick the outcome in each match up. The shows are broken up into 4 Divisions:
1. Current-ish Shows (Drama)
2.Current-ish Shows (Comedy)
3. Nostalgic
4.Lil Bit of This/Lil' Bit of That
Please fill free to share your Final Four and Championship winners!
Please stay healthy, practice social distancing, think about the most vulnerable, don't panic, and don't hoard.
UPDATED FROM PREVIOUS VERSION WHICH HAD "SCANDAL" DUPLICATED. IT HAS BEEN REPLACED WITH "THIS IS US"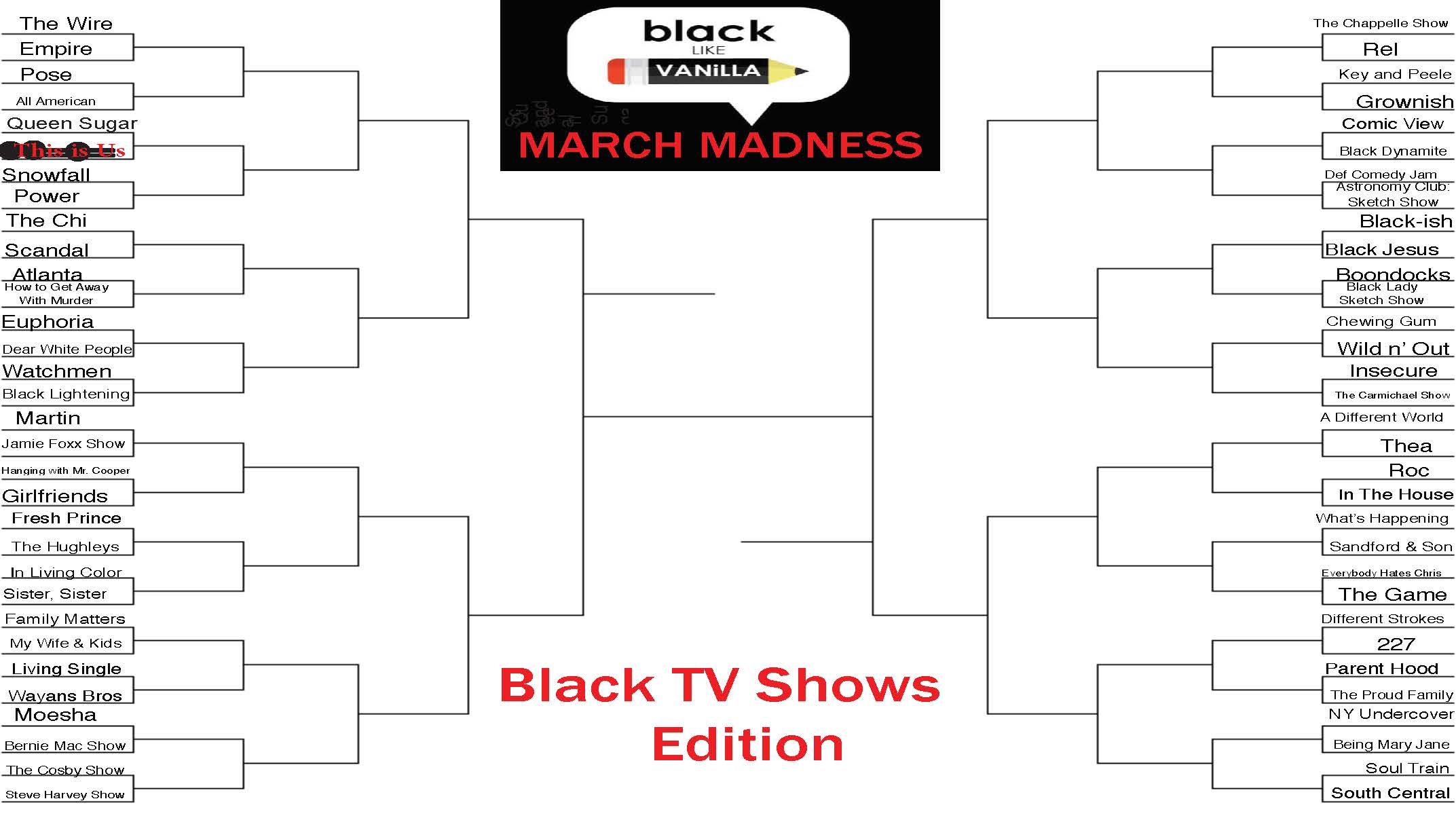 PDF File of brackets: