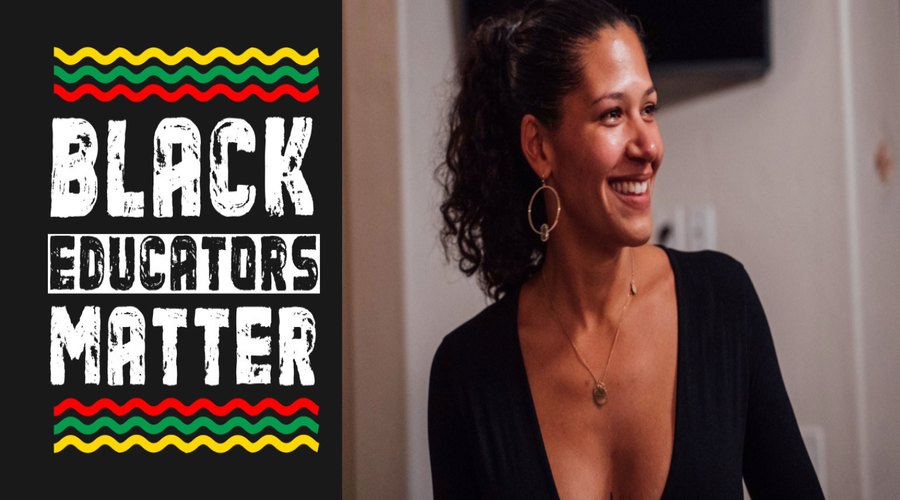 Back to School season is in full swing so Black Like Vanilla wanted to take this opportunity to highlight Black people working in education with our "Black to School" spotlight, highlighting all of those hard working black teachers, professors, administrators, counselors, and so on, who play such a crucial role in developing our future generations. We see you! We appreciate you! We support you!
Today we acknowledge Ayana Cadres, School Psychologist for Wiseburn Unified School District (WUSD) located in Los Angeles (LA) County. Ayana has worked in education for 13 years, five years as a teacher and eight years as a school psychologist. Ayana is a Los Angeles native, born, raised, and still currently residing in the Baldwin Hills area. Ayana has a Bachelors degree in psychology from Providence College and a Masters Degree in Psychology from Phillips Graduate Institute.
Ayana's greatest reward in working in education can be found in the relationships she develops with her students. Prior to working with WUSD, Ayana worked at KIPP (Knowledge is Power Program) Academy of Opportunity in South Los Angeles. Though she no longer works there, she maintained relationships which her former students, watching them grow and make their mark on the world. To Ayana "staying in contact and witnessing their growth is a daily reminder of why I do the work I do."
Challenges Ayana faces working in education is bringing light to issues underserved communities face within education, and being able to provide equal and fair access to resources. In addition, Ayana notes how Black and Latino students, particularly males, are more likely singled out as being troublemakers or needing special education. Ayana highlights these discrepancies stating, "Seven percent of LA County students are Black and yet Black students make up 10% of special education classes. Sixty-five percent of LA County students are Latino and yet Latino students make up 67% of special education classes. I am hyper aware of this in my district and make sure to take a closer look at who is referring Black and Latino students to me and why. I feel like I am their undercover advocate who has to fight in the background so that these students do not get eaten up by the system. My goal is to provide them with the tools necessary to be seen in a world that constantly dismisses them"
Through her work in education, Ayana hopes that she makes an impact on the teachers she works with as well as the students. "I wish there was more compassion. If I sense there may be bias in a classroom, I try my best to point out those moments to teachers and try to educate them on new (and fair) approaches. I hope that my students know that I will never give up on them. It is important for me to instill in them the tools they need so that they will never give up on themselves!"
Thank you Ayana for your selflessness, sacrifice, and dedication. I am sure those children will remember you and the impact you made in their lives as they grow up. They are so lucky to have you!
If you would like to nominate someone for our "Black To School" spotlight, please email blacklikevanilla@gmail.com. Subject line: Black To School Spotlight.