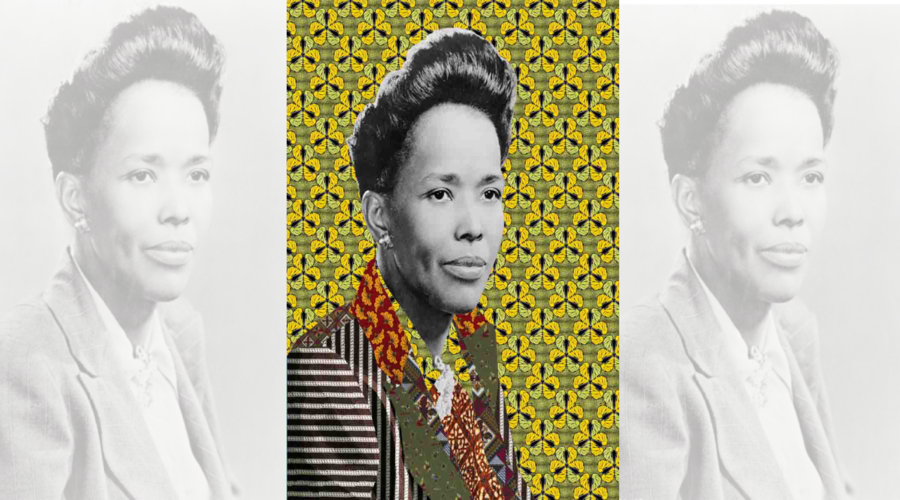 We often hear about the men of the Civil Rights Movement, but rarely enough light is shined on the women who stood front and center in leading it. One of those women who was monumental in jump-starting the wave of activism we credit Dr. Martin Luther King, Jr. and his legacy for is Ella Josephine Baker, an architect of the civil rights movement.
Ella J. Baker was born December 13, 1903. The granddaughter of slaves, Baker gained an interest for social justice after hearing stories her grandmother shared about the brutalities she faced as a slave and was motivated by how resilient her grandmother was in persevering through it.
View this post on Instagram
Baker went on to attend Shaw University in Raleigh, North Carolina (a HBCU), where she served as class valedictorian for her graduating class of 1927. After graduation, Baker moved to New York where she began working for social activist organizations. Baker joined a group called the Young Negroes Cooperative League "whose purpose was to develop black economic power through collective planning". She was also heavily involved in women's rights organizations.
In 1940, Baker began her work with the National Association for the Advancement of Colored People (NAACP) where she served as field secretary and director of branches and traveled "from small town to small town, convincing ordinary black citizens—who had been enslaved and terrorized for more than 200 years—to join together and peaceably insist that they were deserving of basic human rights". Baker became the New York chapter's first woman to be elected president.
In 1957, Baker began working with Dr. Martin Luther King Jr and his newly formed organization, the Southern Leadership Christian Conference as well as running voter registration campaigns. Baker also held workshops for rank-and file members who showed leadership potential. One of those participants was Rosa Parks. It is stated that Baker's relationship with King was tense as he struggled with having a woman's voice overpower his.
Baker went on to assist the black students of Greensboro, North Carolina, who started a sit-in at Woolworth's lunch counters in February 1960. She organized a meeting for these young activists who she saw as the future of the movement. This meeting is where the Student Non-Violent Coordinating Committee (SNCC) was born, Baker's "brainchild to spark activism in the youngest generation". With Baker's guidance, SNCC partnered with the Congress of Racial Equality (CORE) to organize the 1961 Freedom Rides. Baker was also instrumental in the organization of the Mississippi Freedom Summer of 1964.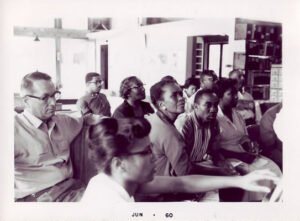 Believing voting was the key to freedom, Baker also helped organize numerous voting registration efforts for Black voters. In 1964, Ella Baker joined civil rights activists Fannie Lou Hamer and Stokely Carmichael at the Mississippi Freedom Democratic Party (MFDP) state convention where she served as keynote speaker.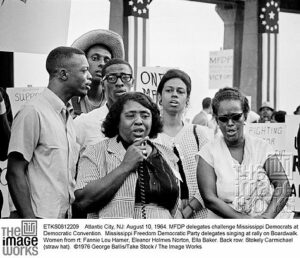 Baker was given the nickname "Fundi", which is Swahili "meaning a person who teaches a craft to the next generation."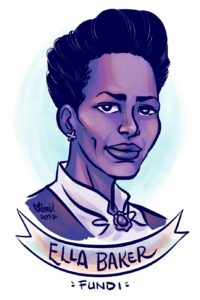 Baker died on her 83rd birthday.
"Baker was never interested in the spotlight and devoted no effort whatsoever to seeking recognition. Instead, like all the world's greatest teachers and editors, she enjoyed the pleasure of watching others reach their own potential. "I found a greater sense of importance by being a part of those who were growing," Baker said."
Today, on the day of her birth and death, and every day we honor the life and legacy of Ella Baker. Though she never craved the spotlight, the civil rights movement as we know it, and those propped up through it, would look vastly different without her tenacity and selflessness.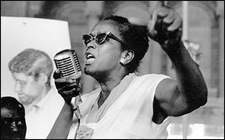 They say behind every good man is a great woman. I say behind every great movement is a great woman…and she's probably Black. In this case, her name was Ella Baker, and we should do whatever's necessary to ensure her name is included on the list of civil rights icons. Salute!